DuChick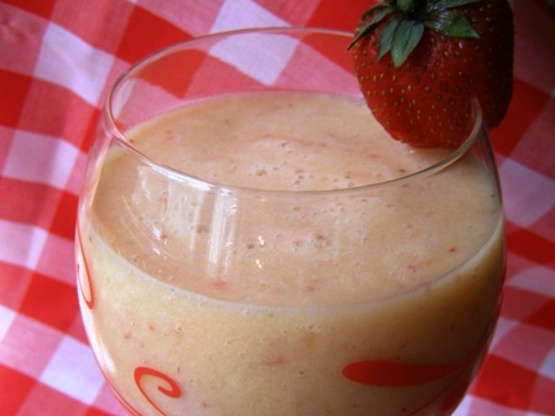 A great drink recipe that is refreshing, healthy, and great for the whole family.

This was so good! We managed to get 4 1/2 servings out of this. I found that I had to use up 2 cups of the pineapple juice.
Blend all ingredients in a blender.
This recipe is very versatile, try your own ideas or change the amounts if you like.
This is the way I make them, and they are so good.
We also freeze them sometimes to make Smoothie popsicles!
Very kid-friendly.