BarbryT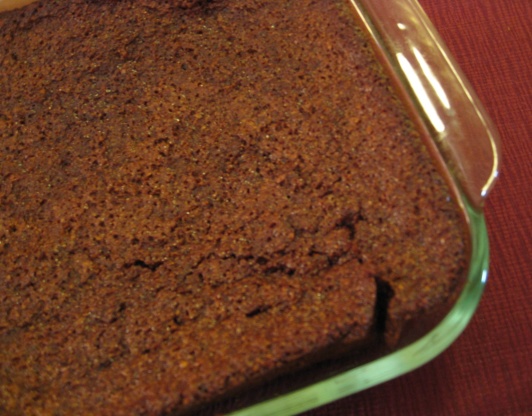 My mum always makes this around my birthday (5th Nov). This is best made a day or two in advance to allow the flavours to develop and the parkin to become moist and sticky. It will keep for up to a week in an airtight container. Double the batch and make 2 cakes. Eat 1 and freeze the other for later - simply remove from the tin and wrap well in foil. Will freeze for up to 3 months.

Oh yum. It has been 30 years since I have had parkin and it certainly lives up to my memory of it. Sticky, sweet but not too sweet, with an uncommon depth of flavor. Black treacle really makes a difference and tastes quite different from molasses. It will be a treat to take to work today.
Preheat the oven to 325F, and grease and line a 10in square cake tin with baking parchment. Heat the butter, treacle and honey together in a saucepan over a low heat until melted.
Meanwhile, combine all the dry ingredients except the bicarbonate of soda in a bowl.
Stir the bicarbonate of soda into the warm milk until it dissolves. Pour the milk over the dry ingredients and mix well, then add the melted treacle mixture and stir again to thoroughly combine.
Pour into the prepared tin and bake for 50 minutes, or until just firm to the touch. Remove from the oven and leave to cool completely in the tin. It will sink slightly in the middle as it cools.
Remove from the tin and place in an airtight container or wrap in foil or clingfilm.
Store in a cool, dry place. To serve, cut into 16 squares.