Annacia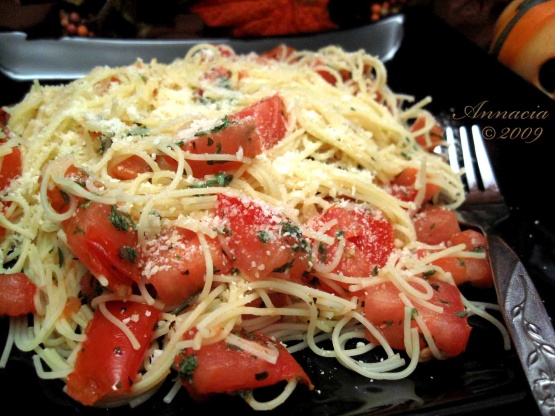 Another favorite pasta salad.

This is really very good for the rapid fire speed that it is made in. I didn't change the ingredients but I did heat the tomato, herbs and garlic in about 1 -1 1/2 tsps of olive oil (which was all I used) while the pasta was cooking. I needed to add a little salt and I think that some scattered red pepper flakes would be nice.
Cook pasta according to package directions.
In a bowl, combine remaining ingredients.
Rinse and drain pasta and add to tomato mixture and toss to coat.
Serve immediately.