Drazen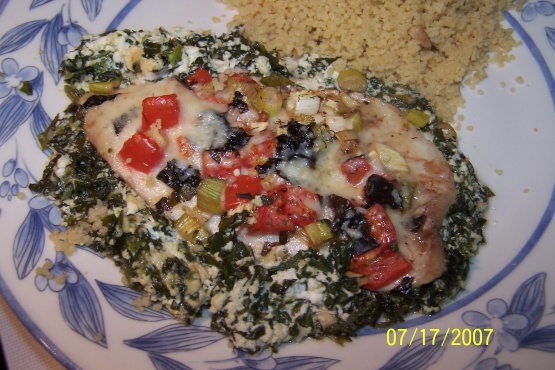 After my husband ate this he said "You should post THIS one!"...so now I am! It tasted very nice with pine roasted couscous.
Grease the bottom of a casserole dish with oil.
In a separate bowl, mix spinach, rigotta cheese, and worchesire sauce together, and then spread the entire mixture at the bottom of the casserole dish.
Clean and pat fish dry. Spread the fish side by side on top of the spinach mixture.
Sprinkle the fish with lemon juice and salt.
Top each fish with tomatoes, basil, scallions, spices, butter and vinegar.
Add the parm. cheese 5 minutes before the fish is done cooking.