Toddlers Tasty Tuna Risoni
Mandy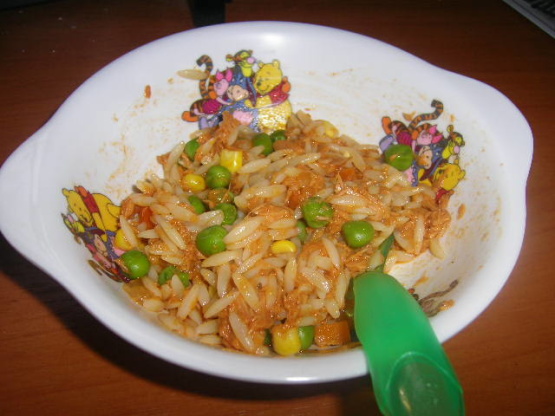 My little 17 month old gourmet wouldn't touch Tuna until I prepared this for her.

Made a double batch and shared with Mr 14 months - enjoyed by both of us. Thank you!
1⁄8 cup risoni
1⁄4 cup frozen mixed vegetables

0.5

(100 g) canjohn west mild indian curry flavor tuna
Boil Risoni and vegetables in a pot until cooked then drain.
Stir through Tuna and serve.