Karen..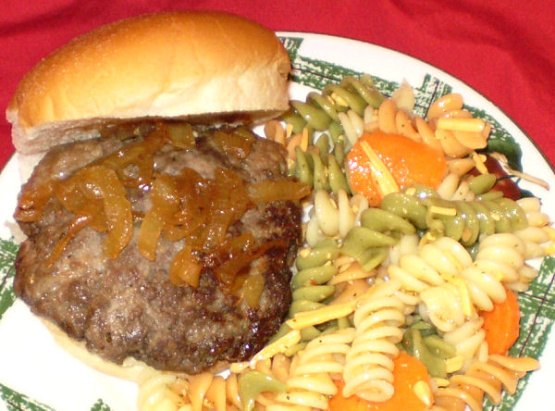 My husband came up with the combination while he was still single...and he hates to cook! If you love hamburgers and Italian sausage, this will be a winner with you :) Great on the BBQ and a bit leaner than just sausage alone. This recipe makes a lot, but I freeze half before cooking so they are always handy for grilling.

These were great. We used hot italian sausage and added red pepper flakes, and grilled them on the BBQ. Very flavorful! Thanks for sharing.
If you cannot get bulk sausage, then squeeze the sausage out of the casing and discard casing.
Mix all ingredients until well combined.
Shape into patties.
I make mine very thin and about 1" wider than a hamburger bun, because they shrink up and get thicker while cooking.
BBQ grill or fry until juices run clear.
Serve on your favorite buns or rolls.
ENJOY!