Three-Cheese Baked Macaroni and Cheese
Parsley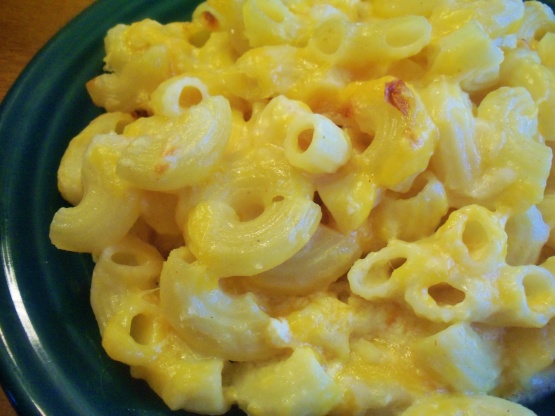 Adapted from a recipe by Michelle at Brown-Eyed Baker. http://bit.ly/igLKCn
I love mac and cheese and this stays true for this recipe. The first time I made it my brother and his girlfriend voted it the best thing I have ever made. That says a lot as I am always cooking and baking. It has be come a staple in my house and something I love making when I am upset. Such a great recipe!!!
Preheat oven to 475°F In a large pot of boiling salted water, cook the macaroni until al dente, about 6 minutes. Drain and put macaroni into a mixing bowl.
Meanwhile, heat a small skillet over medium heat and melt the butter. Add the garlic and cook until fragrant, about 1 minute. Add garlic and butter to macaroni and stir to combine.
In a large bowl, whisk together the eggs and evaporated milk. Add the salt, cayenne pepper and cheeses; mix well. Add the macaroni mixture and stir well to combine.
Transfer mixture to a 2-quart baking dish. Spread into an even layer. Bake just until sauce bubbles at edges, about 12 minutes. Let rest for 10 minutes before serving.