The Big Daddy Caddy Margarita
gailanng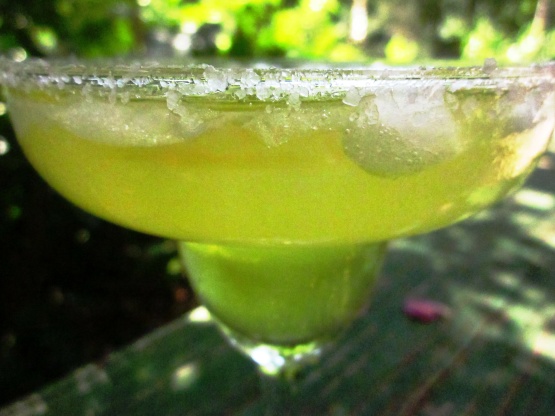 It seemed like a fun name. The hubby and I were changing recipes and decided this was an easy measurement and perfect Cadillac margarita. enjoy. We sure have.
Shake tequila, triple sec, sweet and sour mix, and lime juice with ice. (my hubby does a dance move--it's very humorous).
Take margarita glass or any preferred glass and dip in lime juice to coat rim.
Next dip into kosher salt or margarita salt (I'm pretty sure they are the same) until coated.
Pour cocktail in dropping a few ice cubes to have an "on-the-rocks" feel.
Float Grand Marnier on top.
Add straw and garnish with lime.