Thai-Style Tomato and Shrimp Wrap Ww
rpgaymer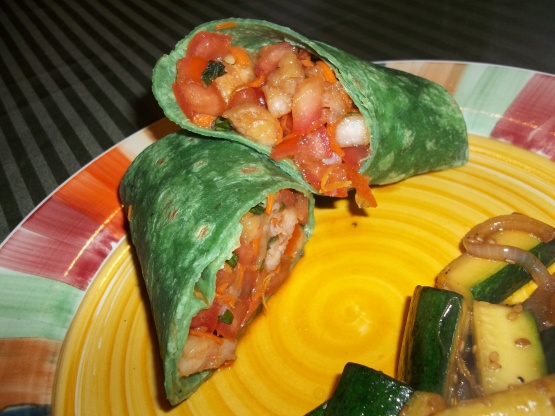 Entered for safe-keeping, from Weight Watchers Magazine, September-October 2008, 3 "thingies" per half wrap.
Combine shrimp, chopped tomato, shredded carrot, chopped mint, grated lemon zest, and soy sauce.
Spoon onto 1 large tortilla; sprinkle with chopped peanuts.
Roll up and cut in half at a slight angle. One wrap serves 2.