gailanng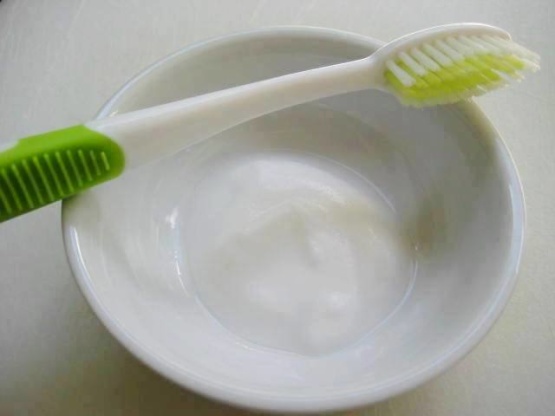 This is very inexpensive compared to all the whiteners on the market. And is not the same as those gels on the market this has only 2 ingredients which you know and are at hand in every home. It gets your teeth & gums nice and clean. I do it once every couple weeks. A great way to remove wine, tea, coffee, & tarter stains. If you don't like the taste add a a drop of mint extract. It's is SAFE for your use and has been used for a long time. You can check this article at http://www.dentalgentlecare.com/whitening_safety.htm Take Note A recent report suggested a "possible" link between tooth whitening and oral cancer. It was based on two (only 2)case reports of patients who contracted oral cancer with none of the known risk factors. There are no new studies cited. We call this to your attention because the report got substantial media play. Interestingly, the report itself states that carbamide peroxide and hydrogen peroxide-chemicals generated in the whitening process-AREN'T CARCINOGENS IN THE MOUTH. June 2002 2003 2004 http://educate-yourself.org/cancer/benefitsofhydrogenperozide17jul03.shtml This is no more cancerous then the fat, grilled food and processed foods people put in their bodies filled with ingredients your can't read. If you go into your cabinet and read the hydrogen peroxide bottle it states to use as an gargle and mouth rinse.

I am a dental hygienist. Just a note of caution. Use seldom. The baking soda is an abrasive that is how it works to remove the stains, if used to often the baking soda wears on the gums and may cause recession, which exposes the root surfaces and causes sensitivity. This will not change the color of your natural teeth what it does: If you are a smoker, frequent coffee, tea, dark wine or dark pop user, these put a coating of stain on the teeth and the abrasive in the baking soda removes the stain but will not change the natural color of your teeth. This also goes for any OTC toothpastes that contain baking soda or claim to whiten. Not suggesting not to use just beware.
1

tablespoon baking soda

3 -5

drops hydrogen peroxide, 3%

1

drop mint extract (optional)
Mix to make a paste, apply to toothbrush and brush teeth.
Please be sure to take note the sodium does not count it does not get ingested.
As stated above in description to be used 1-3 times a month. Even once a week is fine.