Sweet Pickled Garden Vegetables

I love the pickled vegetables from the grocery store and this recipe sounds even better. This recipe comes from The New Polish Cuisine by Chef Michael J. Baruch and it is in the savory salad section.
Directions
Using a glass bowl combine water, vinegar, sugar, sea salt, pickling spice, and peppercorns until well mixed.
Wash and dry vegetables, than cut into florets. In another glass bowl place the vegetables and dill, then pour all the brine over them.
Cover with plastic wrap and refrigerate for 3 to 4 days before serving.
Reviews
Most Helpful
This is another recipe where I went back and forth--4*/5*--I finally decided 5* because my reservations involved my particular preferences. But these pickles were all that Lori promised--after marinating, they were still crisp and retained their individual flavor. They were a little sweeter than I would choose, but after all, they were sweet pickles. I added one little hot pepper and a few cloves of garlic. For my taste, when I do these again (and I will) I will use a little less water, a little more vinegar, yet another chili pepper and I will cut the baby carrots into even smaller pieces. The best were the cucumbers and the chunks of celery--still crispy but delightfully piquant. What was most surprising about this recipe was that even after extra time in the marinade, the vegetables were still crisp and maintained individual flavor.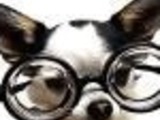 Yum! I took Chef Kate's advice and added a little extra vinegar and a little less water, and it was lovely. I pickled broccoli (some florets and some stems), cucumber, garlic, red bell peppers and carrots. I could eat these all day! Great side for a sandwich or just a healthy snack. I like that this is so versitile- I think the sweetish flavor would go with any veggie you've got kicking around the house. They maintain their own flavors, like Chef Kate said, and the brine compliments each veggie in its own way. I really want to try this with the celery, but its horribly expensive right now. I will make this again, though! If you haven't tried this yet, Lauralie, you oughta!

I doubled the vinegar content and reduced the water. I also used homemade white wine vinegar because I have heaps of it! I used less sugar too as I don't like my "sweet" pickles very sweet. But the simple recipe created outstanding pickled veg. "pickling spices" vary a lot I know but I think next time I'll add a little mustard seed and clove as the spice mix I got seems a bit lacking. These are way better than the ones you can buy from the supermarket, give them a try!