Sweet and Sassy Mixed Nuts
Lalaloula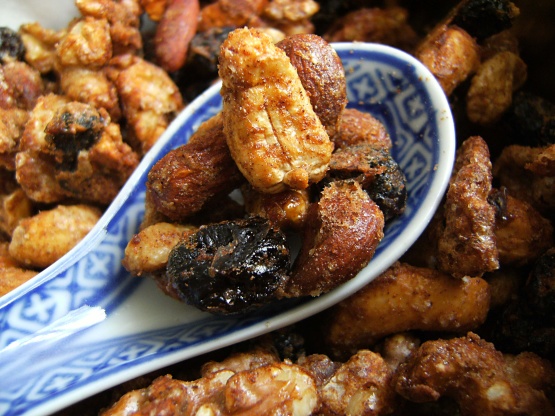 These sweet mixed nuts will leave you hot, hot, hot! I gave these out for Christmas last year and got rave reviews. Not just for the holidays, they're great anytime you need a sassy treat!

Made these and love them! Very tasty. The only thing I might do differently next time is add a little more fruit. These are so easy to make, so try them out.
Preheat oven to 300°F and prepare baking sheet. I like to line a jelly roll pan with parchment paper, but you can grease your pan if you like.
Combine brown sugar, cinnamon and cayenne, set aside.
In a bowl large enough to accommodate nuts, whisk the egg white; add nuts, cranberries, sprinkle with sugar mixture and toss to coat. Spread onto prepared baking sheet.
Bake for 18-20 minutes or until golden brown, stirring once. Cool completely.
Store in an airtight container up to a week.