Superb French Salad Dressing

A tasty French salad dressing that never separates! This dressing won a prize. It keeps well for weeks in the refrigerator. And what a great hostess gift in a pretty glass jar with a label and the recipe handwritten on an index or recipe card. Add the dressing to a basket with some salad ingredients if you like. Add a few daisies, or other flowers from your garden to the basket for a nice presentation, just before leaving. Dampen the ends of the flower stems with cool water and wrap them in foil before placing them in the basket.
Directions
Blend all ingredients in a blender or food processor for about 30 seconds until thoroughly mixed.
Place in sterilized jars.
Label and date.
Reviews
Most Helpful
This was very good, easy to whip up, and definitely better than store bought. It a little too much onion for us. We would also use a little less vinegar next time as it was strong. Overall, great recipe, just minor adjustments. Thanks for sharing.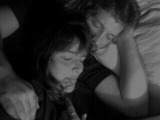 Ummm, could this be any easier or yummier? I did not have celery seed on hand so I just chopped up some celery and threw it in the mini chopper with the rest! Had it over side salads with egg salad sandwiches last night for supper! Taking the rest to a friend tonight with dinner as he recovers from surgery! I am sure he will love it too! :) Thanks for posting! Made for PRMR tag April 2010!
Wonderful dressing - French is all my "meat and potato" husband will eat, he is picky. He had seconds of salad and almost could finish dinner.(lol) I used seasoned rice vinegar and basil. I did add 1/2 tsp of pepper. Thanks for posting ~ Sue