Superb French Salad Dressing
2Bleu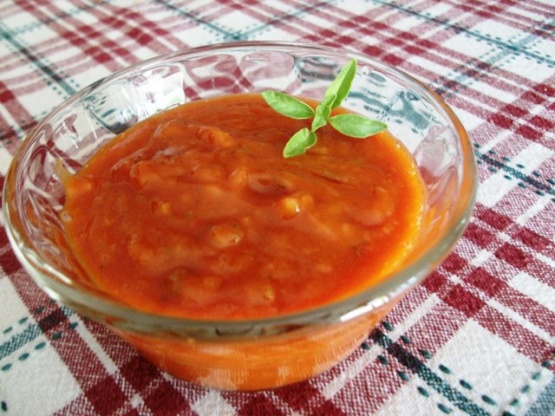 A tasty French salad dressing that never separates! This dressing won a prize. It keeps well for weeks in the refrigerator. And what a great hostess gift in a pretty glass jar with a label and the recipe handwritten on an index or recipe card. Add the dressing to a basket with some salad ingredients if you like. Add a few daisies, or other flowers from your garden to the basket for a nice presentation, just before leaving. Dampen the ends of the flower stems with cool water and wrap them in foil before placing them in the basket.
Blend all ingredients in a blender or food processor for about 30 seconds until thoroughly mixed.
Place in sterilized jars.
Label and date.