Super Simple Skor Squares
Bobtail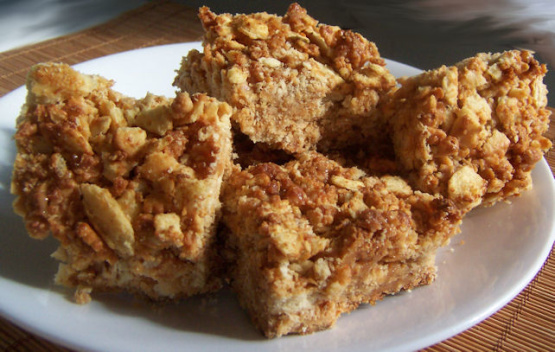 This 3 ingredient confection disappears off the plate!! Easy to make and so far, everyone has loved it!
1

package Skor chips (may be Heath chips in the U.S.??)

1

box Ritz cracker, crushed

1

can Eagle Brand Condensed Milk
Mix all together and spread in a greased 8 x 8 baking pan.
Bake at 350 Degrees for 25 minutes.