Summer Fruit Crostata (Ina Garten)
Prep 20 mins
Cook 25 mins

From the Barefoot Contessa At Home cookbook. She says her friends George Germon and Johanne Killeen had it in their cookbook, Cucina Simpatica, made with apples. She decided to try her own variation with summer fruit. It's juicy and makes a sweet and perfect light summer dessert! Enjoy!
Directions
Pastry:.
Place flour, sugar, and salt in food processor. Pulse a few times to combine. Add butter and toss quickly with your fingers to coat each cube of butter with the flour. Pulse 12-15 times till butter is size of peas.
With motor running, add the ice water all at once through the feed tube. Pulse a few more times to combine, but stop just before the dough comes together.
Turn dough out onto a well floured board, roll into a ball, cut in half, and form into 2 flat disks. Wrap disks in plastic wrap and chill for at least an hour in fridge.
If you want only one crostata, freeze the second one.
Preheat the oven to 400*F. Line a sheet pan with parchment paper.
Roll pastry into an 11" circle on a lightly floured work surface. Move it to the sheet pan.
Filling:.
Cut peaches and plums in wedges, place in bowl with blueberries. Toss with 1 tbls. of the flour, 1 tbls. of the sugar, orange zest, and orange juice. Place the mixed fruit on the dough circle, leaving a 1 1/2" border.
Combine the 1/4 cup flour, 1/4 cup sugar, and salt in food processor and add the butter. Pulse until mixture is crumbly. Pour into a bowl and rub it with your fingers until it starts to hold together. Sprinkle evenly over the fruit. Gently fold the border of the pastry over the fruit, pleating it to make an edge.
Bake the crostata for 20-25 minutes, until crust is golden and fruit is tender. Let the crostata cool for about 5 minutes. Use 2 large spatulas to move it to a wire rack.
Serve warm or at room termperature. Enjoy!
Most Helpful
This tasted great but didn't look that good. We used blueberries, raspberries and nectarines. The dough was too soft, leaving the crostata looking flat as a pancake and allowed the fruit juices to leak out. I like the idea, but would use a different dough recipe if I ever make it again.
Delicious! The pastry turns a lovely golden color; the fruit is soft but still with some texture;. This not overly sweet tart is a pefect summer dessert. I did mine with peaches and blueberries. I know it would be great with apples as well.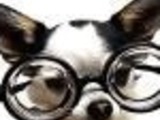 I'm not much of a pastry maker, which is one of the reasons I love this recipe. It's so simple to put together in the food processor, and since it's meant to look rustic, no need to make it look perfect :D I used 1 cup each blueberries and raspberries, and painted an egg wash on the crust before baking. My guests and I loved it! The pastry is just barely sweet, and very tender. Easy enough for even a non-baker to make successfully! Thanks for posting!