Stuffed Dates With Almonds or Pecans
Debbwl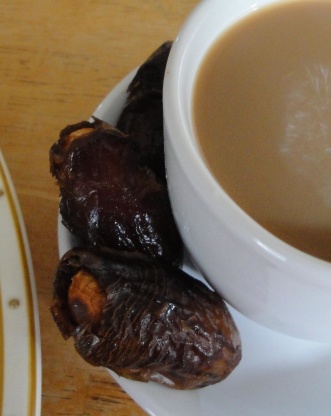 Super easy recipe often served as an appetatizer or dessert in Tunisia. Serve with Rosetta or black coffee.

Top Review by Debbwl
These make a great snack or simple healthy dessert that is very yummy! I made using whole natural almonds and some dates DH had brought home. The way I remember this from my childhood is with Medjool dates (I did not have) and blanched almonds. Served with Recipe #502696 very tasty pairing, thanks for the post.
Preheat an oven to 350°F.
Place the nuts on a baking pan in the middle rack of the oven. Bake
for 15 minutes or until fragrant, stirring frequently.
Cool for 10 minutes before use.
Place one almond or pecan inside the date. Roll in powdered sugar if
desired. Place on wax paper-lined baking sheet and refrigerate for at least 1 hour before serving.