A cool refreshing drink for a summer evening. Recipe comes from Betty Crocker's New Low-Fat Low-Cholesterol Cookbook.
Directions
In blender container, place the strawberries and liqueur.
Cover and blend on high speed about 30 seconds or until smooth.
Fill 8 tall glasses with ice.
Pour about 3 tablespoons strawberry mixture in each glass over the ice.
Stir in 1/3 cup wine and 1/2 cup mineral water into each glass.
Garnish side of glass with whole strawberry and serve.
Most Helpful
Enjoyed! Using Raventos i Blans Cava a Reserva Brut for the mineral water, using orange juice for the liqueur, and white wine for that option. Thanks Paula!

This was awfully good! I made it with Cointreau, wine and sparkling water. As my strawberries were on the tart side, I added just a touch of simple syrup. Delicious!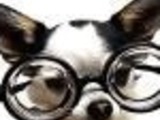 Lovely drink Paula! It wasn't too sweet, just right! I took the picture, but forgot to review. I made this with white grape-peach juice and orange juice. So good. Thanks!