Strawberry Cheesecake Ice Cream (For Electric Ice Cream Machine)
Bev I Am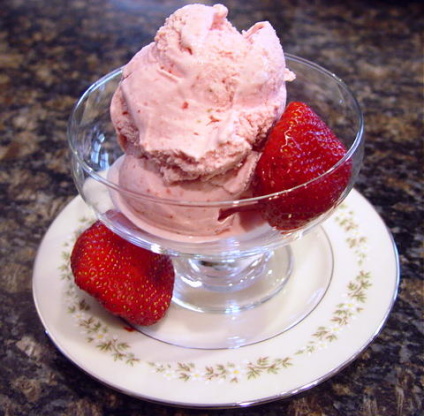 Posted by request. Recipe is from the recipe book that came with my ice cream machine. Prep time includes 1 hour chilling and 1/2 hour freezing times.

i did substitute fat free half and half to make it lighter and also reduced fat cream cheese. so easy to make and very good and creamy!
Blend all ingredients until smooth. Chill ingredients for about 1 hour, or until cold.
Turn on ice cream machine and set it to chill the freezing/mixing bowl for 5 minutes.
Spoon the cooled mixture into the freezing/mixing bowl of machine. Set the freezing timer to the 30 minute maximum setting. Push start button.
When timer rings, spoon ice cream into dishes and enjoy.