Steamed Mussels in Saffron Wine Broth
Peter J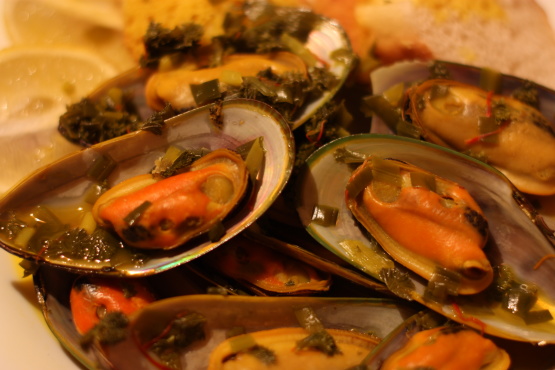 From one of my handwritten cards from a while ago. No reference as to source. This is for a quart of mussels and serves 1 so increase as needed.

Yum! I used some pre-cleaned mussels on the half-shell and it was wonderful along with some crusty bread to soak up the beautiful sauce that was really well infused with the color and flavor of the saffron. Would be great served along with steamed rice as well.
In a deep saucepan, bring wine, saffron, shallots, and parsley to a boil.
Add the mussels, cover and simmer for 10-12 minutes or until shells have opened (mussels will be firm but tender).
Serve the mussels with their broth and lemon halves.