ChefLee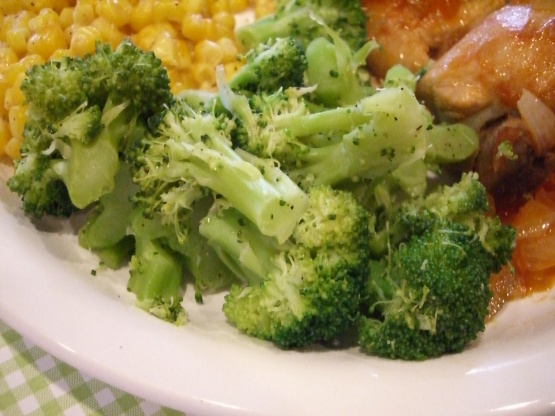 I think the lemon juice makes all the difference in the steamed broccoli! Delicious !!!!!!!! no correction did exactly what recipe said thanks.
Trim the broccoli into large florets.
Place the broccoli in a steaming basket over boiling water; cover and steam for 3 minutes.
Remove the lid for a moment, then cook, partially covered, until the stems are tender-firm, another 8-10 minutes.
Remove to a platter; season with salt and pepper, the butter, and the lemon juice.