Chef*Lee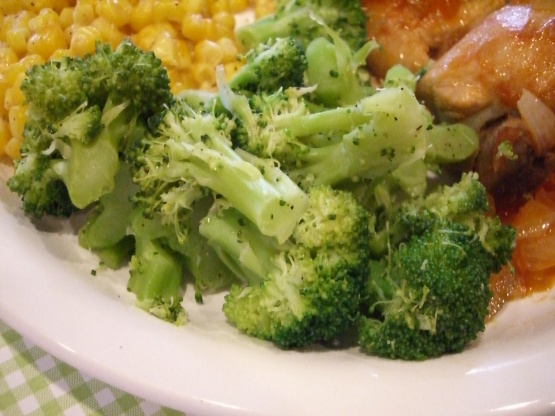 I think the lemon juice makes all the difference in the steamed broccoli!

A Very nice and easy to make recipe i will definitelycheck it out
Trim the broccoli into large florets.
Place the broccoli in a steaming basket over boiling water; cover and steam for 3 minutes.
Remove the lid for a moment, then cook, partially covered, until the stems are tender-firm, another 8-10 minutes.
Remove to a platter; season with salt and pepper, the butter, and the lemon juice.