Steak with Blue Cheese Butter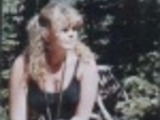 Another delicious steak with a butter topping for your next grilling. Use the left over butter on hot cooked vegetables.
Directions
In a small bowl combine butter, blue cheese, parsley, basil and garlic.
Set aside.
Grill steaks to desired doneness.
Top each steak with a generous amount of the butter mixture.
Chill the remaining butter for another time.
(Try the butter mixture tossed with hot cooked vegetables).