Steak with Blue Cheese Butter
Prep 10 mins
Cook 25 mins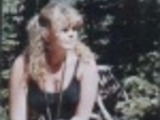 Another delicious steak with a butter topping for your next grilling. Use the left over butter on hot cooked vegetables.
Directions
In a small bowl combine butter, blue cheese, parsley, basil and garlic.
Set aside.
Grill steaks to desired doneness.
Top each steak with a generous amount of the butter mixture.
Chill the remaining butter for another time.
(Try the butter mixture tossed with hot cooked vegetables).
Most Helpful
Karen, This is just so crumpish. A simple and easy recipe that is big on flavour. The blue cheese added a real delicious flavour to the steak. My daughter isn't a steak lover but boy did she woof this down quickly. I cut back on the amount of margarine I used. Also, I used low sodium and low fat margarine. Honestly, you just have to try this recipe. If you are not a lover of blue cheese, you can get milder versions of blue cheese. Thank you, Karen, this is a real keeper to please the steak eaters in the family.

Thanks Karen In California for a great cook-out recipe. It was easy to make the butter ahead and it was so good. I did add another clove of garlic 'cause I thought is sounded good at the time...and it was! We really enjoyed our meal, and we take our hats off to you for posting it. Thanks! Ann

Great stuff!!! Made this Memroial Day weekend. Simple preparation. Tastes like something you'd find at a fancy steakhouse. Going to try it on lamb next.