daggle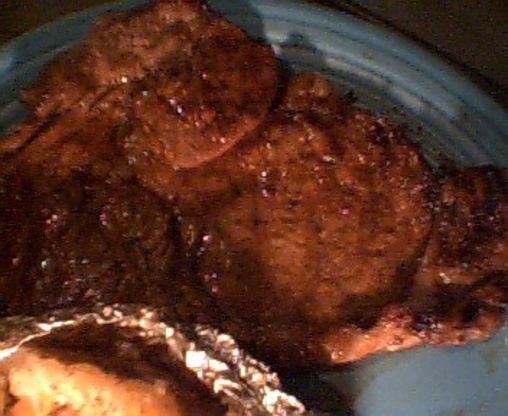 Easy to make marinade with on hand ingredients. Good for two steaks.

I like it a lot, it has a nice sweet taste but yet a nice little kick from the red pepper flakes... Great recipe good selection of rough flavors to sweet flavors very nice
Mix steak sauce, lime juice, brown sugar and red pepper to make marinade.
Poke steaks with fork and add marinade.
Refrigerate for a few hours and grill.