Spudley's Perfect Baked Potato!
ms.susan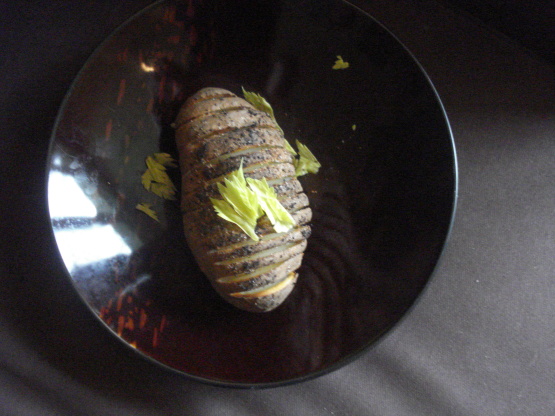 Impress everyone! This perfect potato is guest worthy...and could not be easier to cook!
Heat oven on to 450.
Take one Baking potato. Slice from the right -- not all the way through. Leave about 1/8 inch uncut at the bottom. Move to the left about 1/8 inch and repeat. You should end up with a raw potatoe like a fan with slices all along the top and still conected at the bottom.
Put into a 450 oven until done. (45 mins to an hour depending on the size of spud).
( add cheese, onions or anything else your guests would like).
Enjoy!