eabeler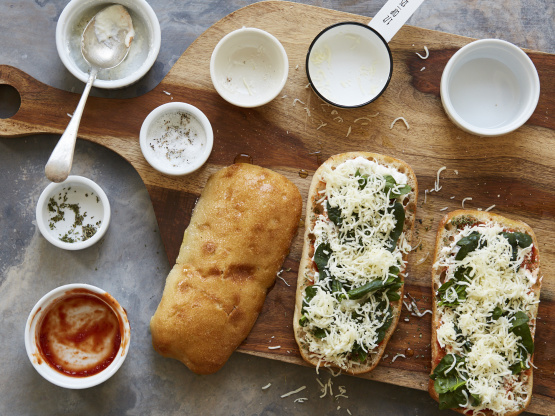 In '200 Best Panini Recipes'
In a bowl, combine the ricotta, Parmesan, a generous pinch of oregano and basil.
Place rolls, cut side down, on a work surface and brush the crusts with oil.
Turn rolls over and spread pizza sauce over the bottom halves.
Evenly layer with ricotta mixture, spinach, and mozzarella.
Sprinkle with salt and pepper; cover with top halves and press gently to pack.
Place sandwiches in grill, close the top plate and cook until golden brown, 3-4 minutes.
Serve immediately.