Spinach & Artichoke Dip With Smoked Mozzarella
CIndytc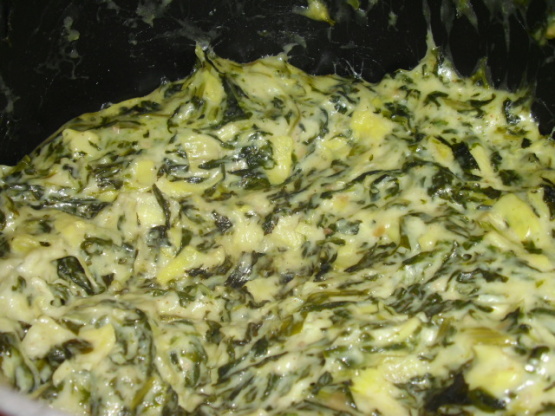 Warm, creamy, spinach and artichoke dip with a kick! It is very tasty and so simple to prepare. It comes from a co-worker who modified it down from the bulk recipe given to her by Molly's Restaurant in Hanover NH.
Combine all in saucepan and cook over low-medium heat until warm and bubbly, its that easy!
Serve with crusty bread or nacho chips.