Satyne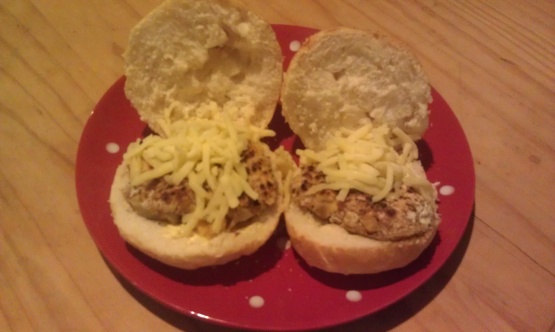 These burgers are spiced to perfection. To make them even spicier, you could melt jalapeno soy cheese on each patty and serve topped with salsa. From HOW IT ALL VEGAN. Calories: 189.5 Fat: 3.5 g Carbohydrates: 32.5 g Protein: 8 g

Top Review by Satyne
These were amazing! I opted to put an egg in after reading reviews and I think it helped quite a lot. Also used canellini beans as I was unable to source black beans. Ran them through the blender and that worked really well. These were so good that I'm onto my 3rd burger. This is a real keeper!
On a small plate, set aside flour for coating. In a medium saucepan, sauté the onion, garlic, oregano, and hot peppers in oil on medium-high heat until the onions are translucent. Add the peppers and sauté another 2 minutes, until pepper is tender. Set aside.
In a large bowl, mash the black beans with a potato masher or fork. Stir in the vegetables (including the corn), breadcrumbs, cumin, salt, chili powder, and parsley. Mix well. Divide and shape into 6 patties.
Lay down each patty in flour, coating each side. Cook on a lightly oiled frying pan on medium-high heat for 5-10 minutes or until browned on both sides.