lazyme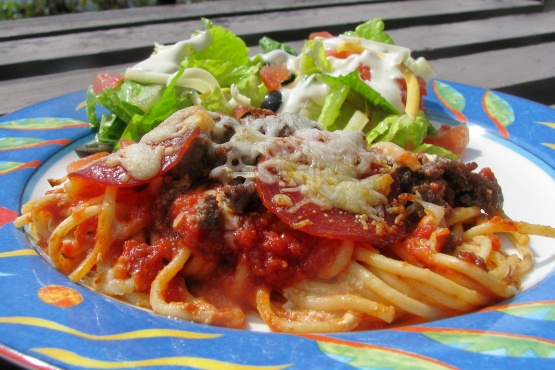 This is so tasty and it combines kids 2 favorites - spaghetti & pizza! You probably won't have many leftovers - but it's even better re-heated if you do!
Preheat oven to 350 degrees F.
Cook hamburger and onions over medium-hi heat.
Mix spaghetti noodles with eggs and milk in a bowl.
Pour noodle mixture into the bottom of a casserole dish (I use 13x9).
Cover noodle mixture with jar of pasta sauce.
Spread cooked burger/onions over top of sauce.
Top with canadian bacon or pepperoni and cheese.
Cook for 30 minutes, let cool for 5.