Southern Fried French Toast
Aimee P.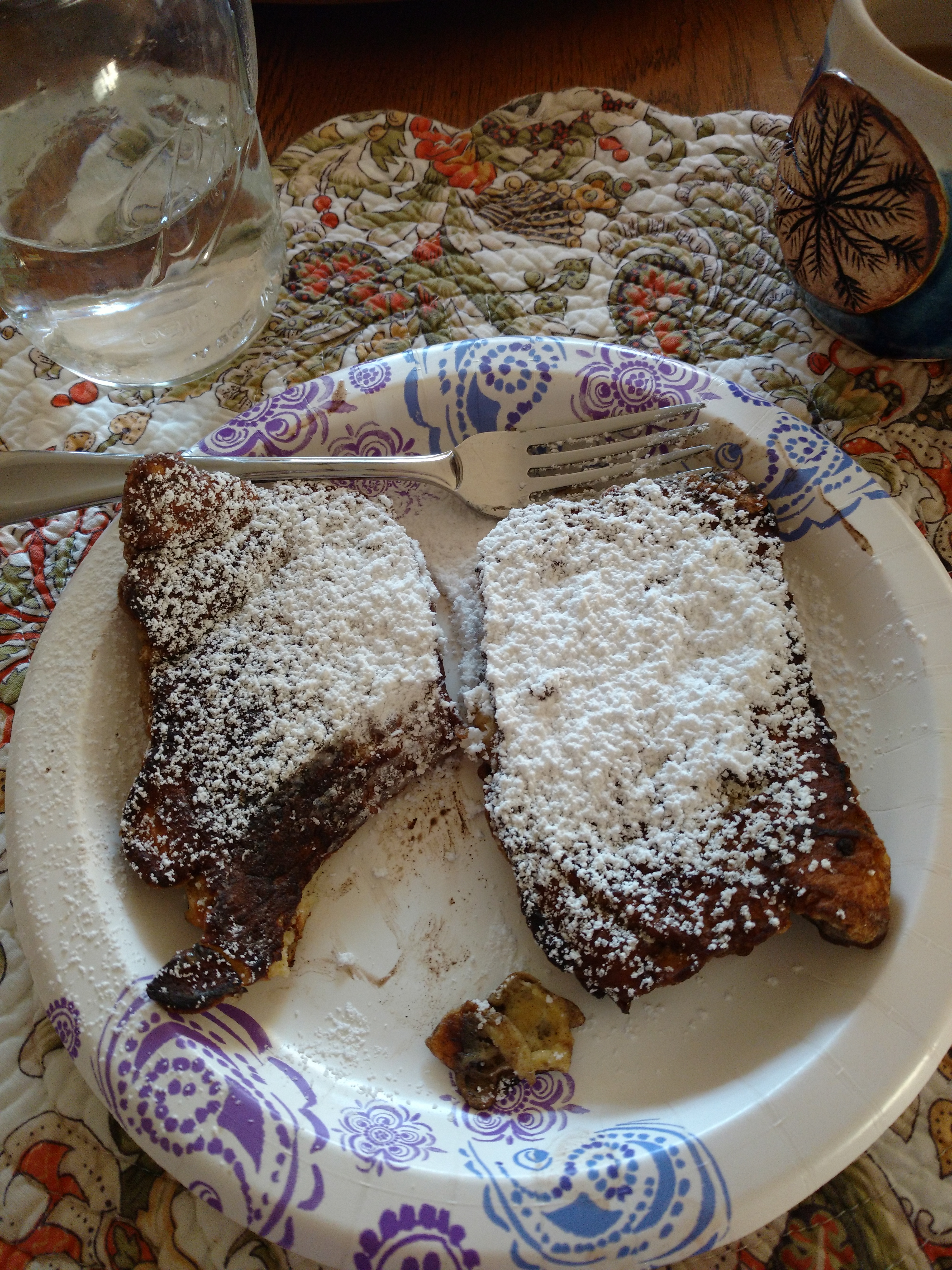 My mom used to make fried french toast on special occasions, it was a family favorite. It has a nice crispy coating on the outside. I like a good loaf of thick cut French bread for this.
Mix the flour and the baking powder together.
Add the eggs and mix until it a smooth paste.
Add milk gradually until it reaches the consistency of pancake batter.
Add vanilla and cinnamon.
Heat a frying pan with 1/2" of oil over medium heat.
Dip pieces of bread into the batter.
Gently place the bread into the oil, fry until golden on each side.
Drain on paper towels and sprinkle with powdered sugar.
Serve with warm syrup and butter.
I use Ming Tsai's 8-Spice Powder instead of cinnamon, it's got cinnamon, allspice, anise, cardamom, ginger, fennel, clove and cumin in it.
I got mine at Target, it adds a very exotic flavor.