Boomette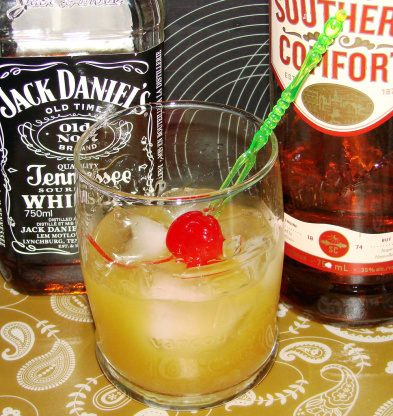 I saw this drink recipe on Sandra Lee's show. Whisky, southern comfort, OJ, sounds yummy.
1

sugar cube

1

teaspoon water

1

dash bitters

1

fluid ounce whiskey

1

fluid ounce flavored whiskey (recommended -- Southern Comfort)
splash orange juice
ice cube
orange slice, for garnish
maraschino cherry, whole, for garnish
Combine sugar cube, 1 teaspoon water and bitters in an old-fashioned glass. Add whiskey, flavored whiskey and orange juice. Stir. Top with ice.
Garnish with orange slice and maraschino cherry.