Southern Cornbread Dressing
Marcey03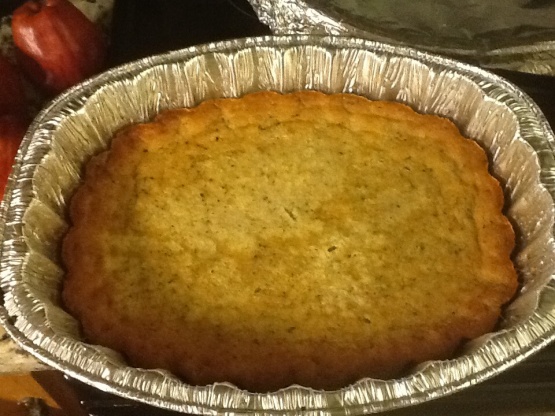 Adapted from Brown's Guide to Georgia. This is our favorite dressing at Thanksgiving. Bake separately in a pan, then cut into squares to serve or spoon right from the pan. Time does not include making corn bread. I have used packaged cornbread stuffing but I think it is better with the homemade. Either works however. If you use preseasoned stuffing mix, you will need to cut back on the salt and adjust other seasonings to your taste.

This was really yummy! I sauteed the vegetables in a bit of the butter. The only problem I had was that I salted my broth as well as the bread mixture. So, it was a little too salty. Next time, I will adjust for that. I used 4 cups of turkey broth and it filled a 3 quart gratin baking dish very nicely. Will be making again. Txoldham, thanks for the post!!
Preheat oven to 425°F.
Mix breads, add eggs and other ingredients.
Mix well and continue to add broth until mixture is the consistency of cake batter or thick soup. (Really soupy - it will cook dry.).
Bake in greased baking dish for about 40 minutes.