gailanng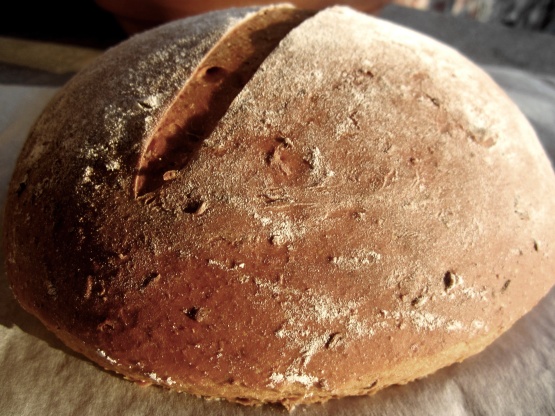 A very strong pumpernickel taste.
1. In a bowl, pour boiling coffee over caraway seed. Cool and then add to 2 cups rye flour and sourdough starter mix; mix well. Let stand for 4 to 8 hours in a warm place.
2. To the caraway mixture add molasses, powdered milk, salt, melted shortening, milk, flour, and yeast; mix well. Cover the bowl and let dough rise until doubled.
3. Place dough on a floured surface and knead until dough is firm - one that will not flatten or spread. Shape dough into 2 round loaves; place on a baking sheet. Let rise until double again then bake at 350*F for 30 minutes, or until done.
Makes 2 loaves.