Soft Scrambled Eggs With Smoked Salmon and Avocado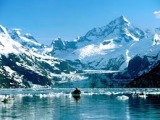 MMMM! This is a wonderful breakfast idea for guests OR if you want to treat yourself. Make sure you scramble the eggs slowly on low heat, it really is the key to perfect scrambled eggs. From Tyler Florence. :-)
Directions
Crack eggs into a bowl and add the cream, whisk until the eggs look foamy. (Important to whisk to incorporate air into the egg mixture.makes the scrambled eggs turn out light and fluffy.).
Heat a large nonstick skillet over medium heat.
Add butter and melt until it foams, then turn the heat down to low.
Slowly pour in the egg mixture.
Using a rubber spatula, slowly stir the eggs from the outside of the pan to the center. (Once eggs begin to set, stirring slowly will create large, fluffy results.).
*This takes approximately 10 minute Don't let the eggs brown. Be patient!
Season the eggs with salt and pepper.
Serve with slices of avocado and smoked salmon. Garnish with chives, if desired.
Most Helpful
What a lovely lunch this made LIG. Great recipe, chocked full of flavors that all compliment one another. Love the quickness and ease of this tasty dish. I have enjoyed this twice so far. The creamy eggs, tender avocados, delicious smoked salmon and zesty chives, made my taste buds sing. Thank you so much for sharing another winner with all of us.
What a delightful recipe. I've always loved avocado with tuna, and now I know it's also fantastic with salmon. I cut the recipe down to 2 eggs, and enjoyed mine with some pumpernickel toast. This would also make a nifty omelet, I think.

This was really delightful - not too heavy, but light and flavorful. I loved the addition of the avocado! I scaled the recipe in half, except I used 5 eggs instead of 4. I also added the chives to the eggs. I will definitely be making this again. Made for Think Pink 2009 Tag Game.