Chelsea_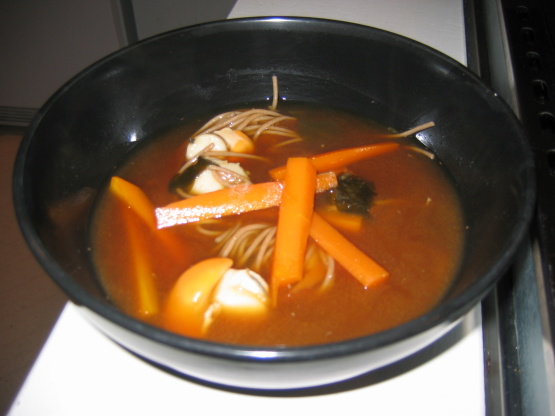 This is a nice, light Japanese dish that is very filling. The recipe calls for Instant Dashi Powder, but I can never find that, so I use Miso Paste which is just as good. And the recipe also says to remove the roes from the scallops, but you don't have to.
Heat the water in a saucepan until boiling, add the dashi powder, soy sauce, ginger and carrot, then simmer, convered, for 6 minutes.
While the broth simmers, cook the noodles in boiling water in a seperate saucepan for 4 minutes, then drain.
Add the scallops to the broth and simmer for 2 minutes, remove from the heat, then add the noodles.
Serve in bowls with the scallion scattered on top.