Smoked Rannoch Ham and Mango Salad
LP3000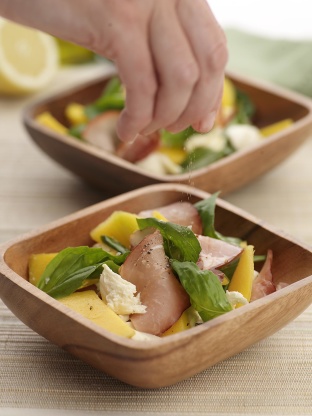 A really easy but wonderfully tasty salad suitable for light lunches, starters of side dishes.
Whisk together the olive oil, honey and lemon juice to make a dressing.
Combine the mango, mozzarella and basil leaves in a large bowl.
Divide the salad between two bowls, top with the prosciutto slices and serve with the dressing.