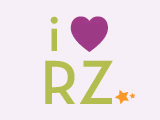 This recipe was made by my mother and cousin while growing up and is a family favorite.
1 lb ground beef
2 cups frozen mixed vegetables
2 (15 ounce) cans pork and beans
1 (10 1/2 ounce) can cream of chicken soup
1 cup elbow macaroni
6 slices cheese
Directions
In a large pot bring water to a boil and add macaroni and mixed vegetables. Cook completely, approximately 8-15 minutes.
In an electric skillet or large pan, brown the ground beef and drain. Reduce heat, add the pork and beans and cream of mushroom soup and stir until combined.
Drain macaroni and mixed vegetables and add to the skillet. Mix well.
Allow the mixture to cook on low for 10 minutes and then add slices of cheese around the perimeter and one in the center. Allow cheese to melt completely before serving.
Reviews
Most Helpful
Name not so appealing but the combination of flavors are really good.

This recipe is so fun to make and pronounce. The instructions are easy to follow and it takes like food!

Totally amazing dish! OMG! I can't believe you held out on us this long Mary! Thanks for sharing the love! I will be sure to share it out to all my family. Cheers!