Sue Lau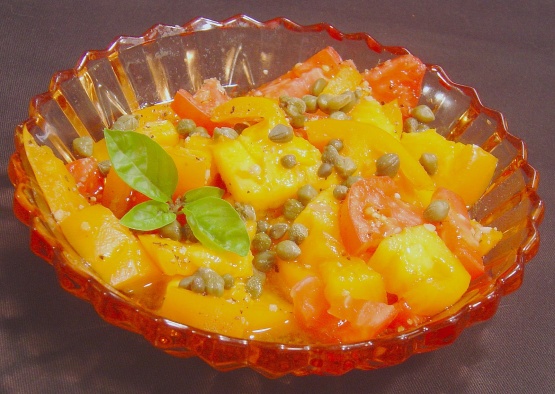 This salad is a true culinary delight because of its simplicity and taste. It will turn tomato haters to tomato lovers!
Slice the tomatoes.
Lay slices down on serving platter.
Cut lemon in half and squeeze all over the surface of the tomatoes.
Sprinkle with lemon pepper, kosher salt, fresh cracked black.
Garnish with capers if desired.