Bergy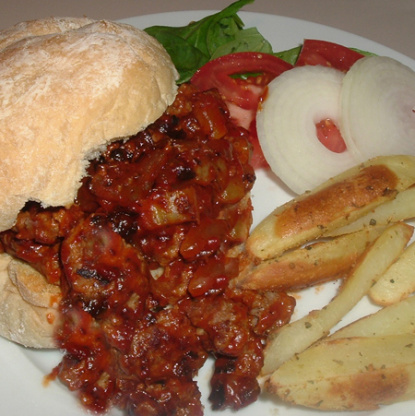 I grew up knowing these as "Sloppy Joes". When I wanted to make sloppy joes myself and bought a packet of sloppy joe seasoning, it did not taste like I remembered it! I asked my mom what I had done wrong, and she told me this was the recipe that she used for Sloppy Joes. I have not tried this yet myself, but I remember liking them as a kid.
Brown ground beef.
Add onion and celery and cook till tender but not brown.
Add remaining ingredients and simmer uncovered for 30 minutes.
Serve on buns.