Simple Corn and Bean Tortilla Pies
Mandy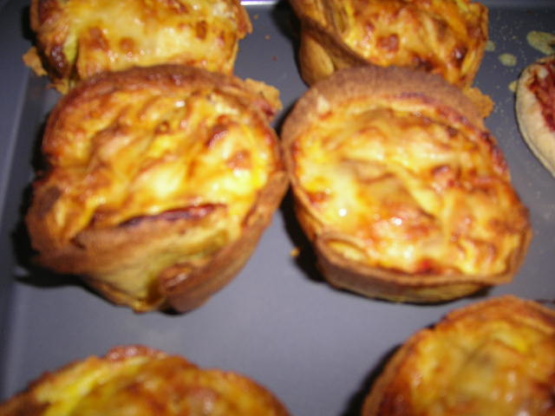 I love anything Mexican and whilst this is not traditional Mexican fare it has a Mexican aura about it. Found in a recipe magazine I bought a while back, it was a hit with the whole family and like all my recipes easy to prepare! I used corn tortillas but any will work fine. The recipe says to use pie dishes but I made these in jumbo muffin pans, there was just a little extra tortilla poking out the top.

Easy and fun - it is very quiche like. I couldn't find Mexican chili beans, so I used kidney beans seasoned with chili powder, cumin, and cayenne pepper. Thanks for sharing!
Preheat oven to 180°C.
Lightly grease eight 8cm pie dishes (or muffin pans) Place on baking trays.
Combine beans, corn, capsicum and coriander.
Gently press warmed tortilla into dishes. (Careful as they will tear easily) Fill with bean mixture.
Whisk together eggs, cream & milk, season with black pepper.
Pour egg mixture evenly into dishes and sprinkle with cheese.
Bake for 20-25 minutes until golden.