Sicilian Stuffed Eggplant
Debbwl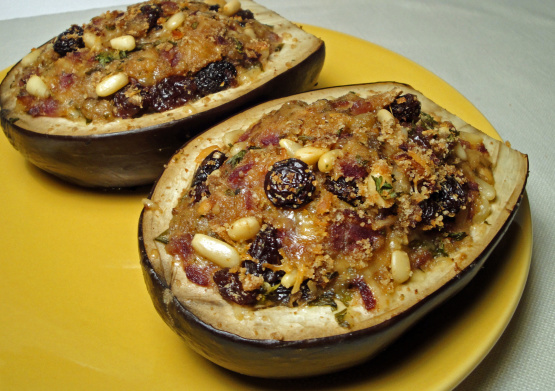 Another recipe from my Woman's Day cookbook. No meat in this recipe -- it combines the chopped eggplant with golden raisins, pine nuts and parmesan cheese. Sounds delicious!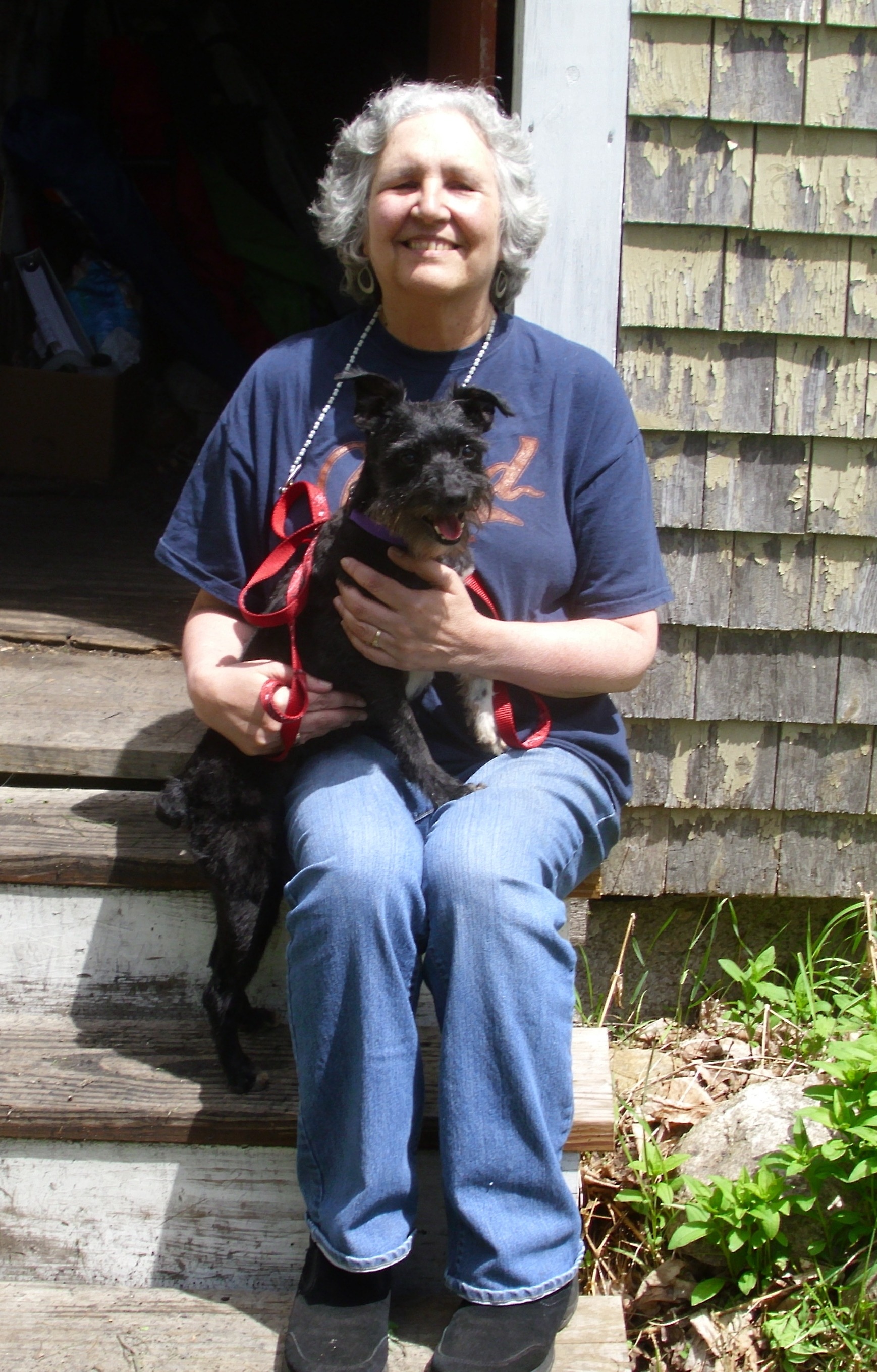 Really unusual combination of flavors, with the saltiness of the Parmesan against the sweetness of the raisins. I used sliced almonds instead of pine-nuts, and the eggplants were a little smaller than called for -- more like just over 1 pound each. I did find that it needed to cook a little longer in order for the shell to be soft enough, but that may be my oven as much as anything else. Served it as a vegetarian entree along with a green salad: quite satisfying!
Halve the eggplants lengthwise. Run a small sharp knife 1/2 inch in from the edges of the cut side of each eggplant. Scoop out the insides of the eggplants with a spoon and reserve, leaving 1/2 inch thick shells. Sprinkle 1 teaspoons salt into the eggplant shells and invert on paper towels while preparing the filling.
Heat oven to 350 degrees. Make the filling: Coarsely chop the reserved eggplant. In a large skillet, heat 2 tablespoons of oil over medium heat. Add the onion, garlic, and chopped eggplant and cook, stirring often, for 5 minutes, or until the onion is softened. Remove the skillet from the heat and stir in the remaining ingredients with the remaining salt. Place the eggplant shells, cut side up, in a 13x9 inch baking dish. Mound the filling in each shell. Drizzle with the remaining 1 tablespoons of oil. Pour water into the pan to a depth of 1/2 inch. Cover tightly with foil and bake for 40 minutes.
Remove foil and bake for 10-15 minutes more, or until the edges of the eggplant are tender and the bread crumbs are very lightly browned. Serve hot or at room temperature.