Great with soup, salads or even a steak. Easy enough to make in a toaster oven for individual servings. Refrigerate any remaining mix for another occasion.
1⁄4 teaspoon salt
1 1⁄2 teaspoons cajun seasoning or 1 1⁄2 teaspoons creole seasoning
2 teaspoons minced garlic
5 tablespoons olive oil
2 bagels
Directions
Position rack in center of oven and preheat 300 degrees. Line a baking sheet with parchment paper or aluminum foil.
Place bagels on a cutting board. Using a serrated bread knife, slice each bagel to form 1/4 inch slices. If they're not perfect, don't worry; still will be good. Place bagel slices on prepared baking sheet in a single layer.
In a blender, combine the oil and remaining ingredients and blend until smooth. Using a pastry brush, lightly coat one side of bagel with seasoned oil mixture. (Those silicon brushes work great.).
Bake slices for 16 to 18 minutes, until golden and crisp.
Remove pan from oven and transfer to a wire rack to cool.
Can be made several days in advance, cooled completely, then stored in an airtight container for up to 2 weeks.
Reviews
Most Helpful
Yummy! These are fabulous. I skipped the cajun seasoning and opted to add a bit more garlic. Mine were done in about 20 minutes. They are crispy, crunchy and flavorful.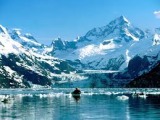 Yes this is a great side to soup and would also be good with a salad. Made as written using the Cajun seasoning option and thoroughly enjoyed. Thinking the seasonings could be adjusted to go with all kinds of soups and salads. Thanks so much for the post.

I skipped the cajun seasoning and added extra garlic. These were great and disappeared fast! It was a huge added benefit that I could make the a couple of days ahead, so party day prep wasn't so hectic! Served them with yummy Philadelphia Dip! http://www.recipezaar.com/recipe/Philadelphia-Dip-303945