Parsley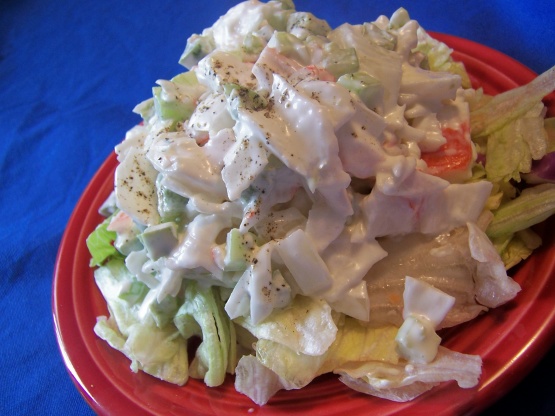 This a great little recipe. becarefull, if you like it,you might eat it all!!!

Loved it! Nice and light and not overly creamy. I left out the onions and bell peppers only cos I didn't have them and we're not really into the green peppers. Yummo, have made a big batch to take to our Australia Day BBQ too!
add the imitation crab meat.
add pepper,scallion and celery.
add your mayo.
then the juice of your lemon.
salt to taste.
serve cold.