Few recipes are so locally famous, yet so little known elsewhere, as schnitz un knepp from Pennsylvania. It combines two foods, ham and apples, that are staples of Pennsylvania Dutch cooking. Schnitz means "sliced, dried apples" and knepp is "dumpling". From Heritage of America Cookbook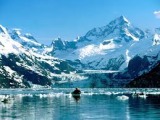 This made for a very tender pork roast, which was needed since my son just had his wisdom teeth out! I was surprised how well the dried apples worked. There was good flavor through the brown sugar and apples. I also did add some salt and better. I enjoyed the dumplings very much. Yum! It was fun trying a recipe that is locally famous. :) Made for ZWT7 for the Golden Gourmets.
Remove skin and fat from outside of smoked pork.
Place pork in a Dutch oven; add enough water to cover meat.
Bring water to boiling; reduce heat.
Cover and simmer for 30 minutes.
Stir in dried apples and brown sugar.
Cover; simmer 1 hour more.
Meanwhile, for dumplings, in a bowl stir together flour, baking powder, and salt.
In a small bowl combine egg, milk, and melted margarine or butter.
Add to flour mixture; stir with a fork just till combined.
Drop dough by rounded tablespoonfuls in 10 mounds atop the simmering liquid.
Cover; simmer for 20 minutes (do not lift the cover) or till a toothpick inserted into the dumplings comes out clean.
Serve pork on a platter with the dumplings and apples.
Spoon a small amount of the remaining liquid over the meat.
Makes 8 to 10 servings.