Schlagsahne (Sweetened Cream Topping)
BecR2400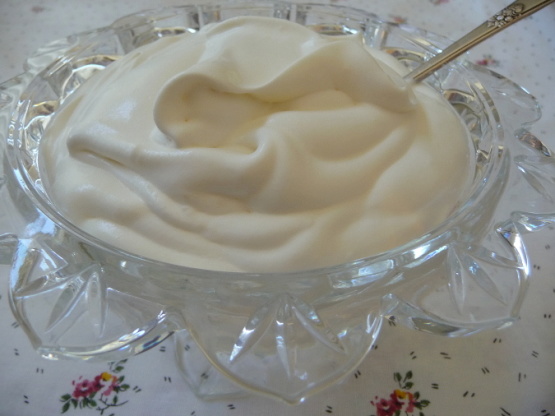 Use as a quick cake topping. Even though it is not really a dairy product, you should still keep anything topped with this topping in the refrigerator.

Made for More Than Sauerkraut and Dumplings in the German Forum. I used real whipping cream and pure vanilla, and will be adding Kirschwasser for Mia's Blushing Maid German Dessert. Wonderful! Thank you, Celticevergreen, for sharing your recipe with us for 'real' German Schlagsahne.
Using mixer, quickly whip the topping along with the powdered sugar and vanilla extract. Just whip to incorporate the sugar and vanilla/rum.
Refrigerate until ready to use.