Parsley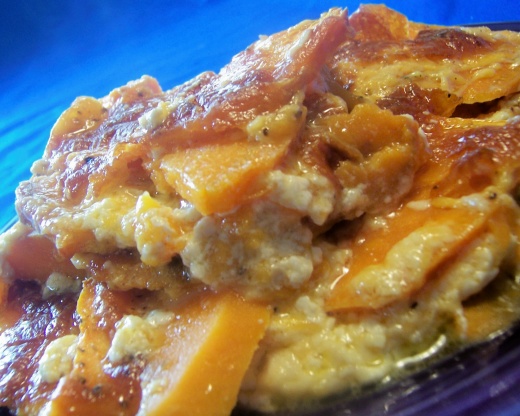 A twist on an old favorite!

I love potatoes! DH usually isn't interested in a potato unless it's a boring baker! This recipe was the one to change his mind! We enjoyed this recipe so much! Thank you! I'll be making this again I am very sure!
Place 2 cups cream in a pot to warm. Add nutmeg.
Butter a gratin or casserole dish. Layer sliced potatoes and cheese in casserole. Salt and pepper each layer and finish with cheese on top.
Pour warm cream over top and place casserole on a baking sheet to protect oven from possible over bubbling.
Bake 30-35 minutes in 350 degree oven.