Sautéed Eggplant Penne With Sunburst Chili Sauce
IOjaw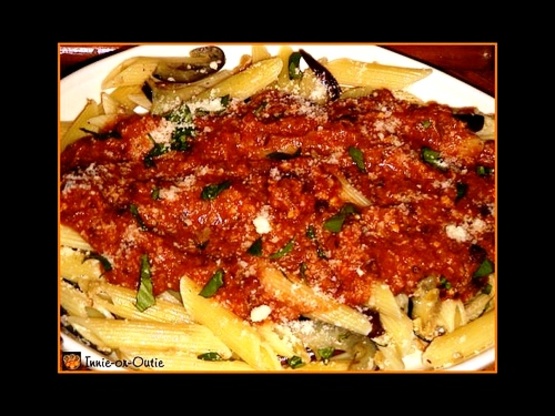 Here's a new quick dish I came up with that makes use of leftover chili...
Prepare penne according to directions on package.
Meanwhile, place olive oil in heated frying pan then add garlic, eggplant, vinegar and walnuts Cook until eggplant is translucent.
While eggplant is cooking, quickly puree chili in a food processor.
Place in a container and heat in microwave for approximately 3 minutes.
Drain pasta and quickly mix with eggplant in frying pan.
Remove from heat and place in serving dish.
Top with desired amount of chili, Parmesan, and basil.