Saumon a L'unilateral - Salmon Cooked on One Side Only
gemini08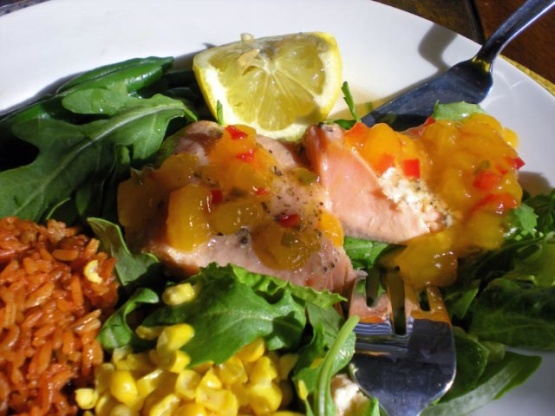 Quick, easy, low cal and delicious! From the book "French Women Don't Get Fat" by Mireille Guiliano.
Heat a nonstick frying pan, place salmon in the pan, skin side down.
Pour the lemon juice over the salmon, add the salt, cook for about 6 minutes over medium heat until the skin is crispy.
Serve immediately, season, if you like, with a dash of olive oil and a sprig of fresh thyme or top with your favorite salsa.