teresas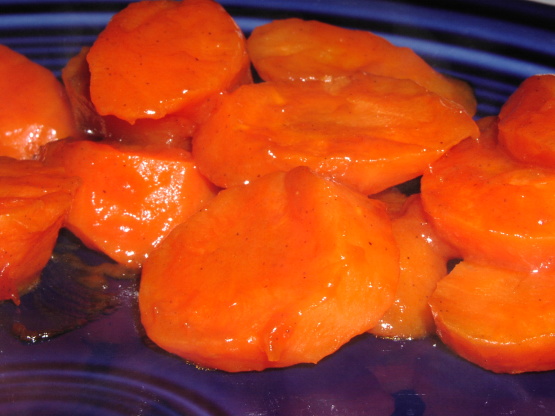 I got this recipe from a Heinz cookbook. It is a nice slightly sweet carrot side dish.

VERY NICE! Enjoyed the combo of allspice, sugar & ketchup! Definitely a tux for the carrot & a recipe keeper for me! [Tagged, made & reviewed in Healthy Choices ABC cooking game]
Slice carrots into 1/2-inch diagonal pieces. Boil carrots to desired tenderness and drain.
Combine remaining ingredients in a skillet or saucepan, and heat through. Add the carrots and mix with sauce.