Pneuma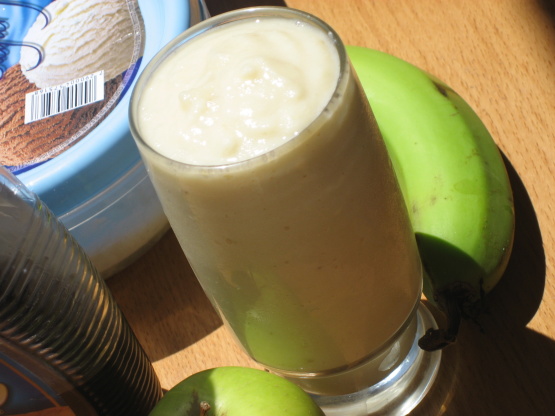 This goes down smooth as silk. My son hadn't been feeling well for a few days and didn't want to eat as his throat was very sore. It is the end of the week so my pantry was a bit bare. I put together these ingredients and it did go down very easily, sweet and smooth. I don't think we will be waiting for someone to be sick to try this out again. It is very sweet so if you don't like sweet you may want to leave out the syrup.

Ice cream was on special this week, so I used the vanilla ice cream to make this wonderul recipe. So rich and smooth! I had to make this several times for me and my family because of the heat wave, and you wouldn't believe how much it was appreciated.
Place all ingredients in the blender and whirl until you have a creamy smoothie.
Pour into a tall glass.
Enjoy!