flower7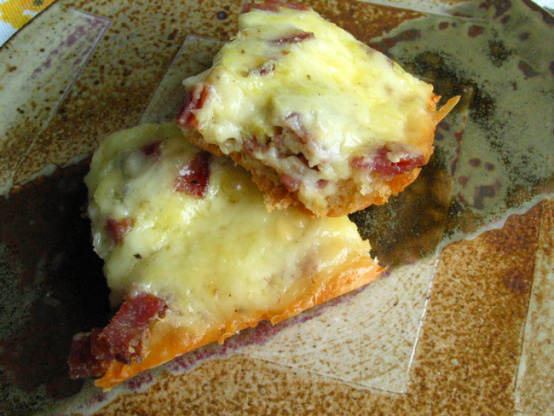 This is a slight variation of a recipe from my good friend's mom. It's a great appetizer. Serve it hot, cold or room temperature. It also freezes well. Cut into small squares before freezing.
Preheat oven to 300 degrees.
Press crescent roll dough into an ungreased 13x9 glass pan.
Press seams closed.
In large bowl beat eggs and add pepper.
Add parmesan cheese.
Add salami and mozzarella cheese and mix well to combine.
Spread over crescent roll dough and bake for 35-40 minutes.
Allow to cool slightly and cut into small squares.