Calee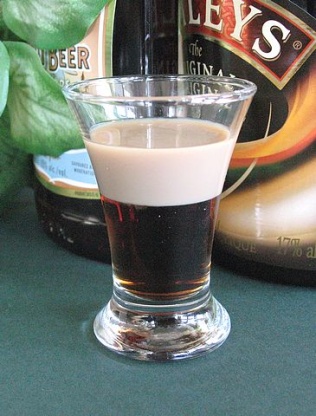 This smooth little layered shot tastes like a Root Beer Float... with ice cream and all! Since you use the sinking technique for this shot the root beer schnapps takes on a creamier appearance. Don't worry... you did it right! Cheers! Root beer floats were invented in Alexandria, VA!

I had a bottle of root beer schnapps that I didn't like but this was wonderful. Bailey's made it enoyable! Now maybe that bottle of schnapps won't go to waste:)
14.17

g bailey's irish cream

28.34

g root beer Schnapps
Top Root Beer Schnapps with Irish Cream in a shot glass.